May 4th, 2020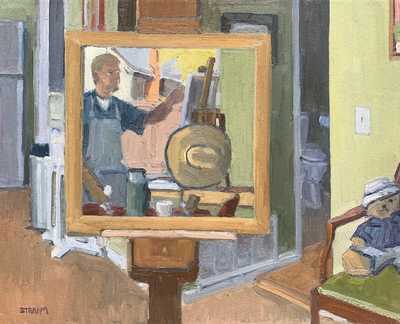 Over the years I have watched buyers gage their perception of what something is valued. Most people can't relate to the value of a painting and I must admit, at times I have become a little miffed when an object sells for a price that seems way over value. So how do paintings acquire their "value"?

Good question? One time an interviewer asked my opinion about athletes earning some much money for playing a game. My reply was..."good for them, I wish somebody would pay me a lot of money for what I am doing!" So, I guess value is whatever someone is willing to pay for an object or service.

The artist, as the principle owner of their creation can place a perceived value on the work and then seek to find some one willing to acquire it. Here is a short, but true story...

Years ago a painter did a painting that they weren't sure about but put it out for the public to submit their opinions. After a couple weeks, it wasn't getting any love. So his hunch seemed right and he was ready to unload it. Unframed, it sat there waiting for some one to offer anything reasonable. Then they walked up...a couple from Canada asking about it's value. The artist was done with it so he said they could have it for $300.00. The couple balked! They countered $250.00. After a slight chuckle artist said his wife would kill him and declined their offer. They left and he went home shaking his head. Later his wife, with all her wisdom suggested they try a reproduction of it to see if that would sell. So they did. Immediately it became one of his best selling images! He discovered a new attitude toward that beautiful painting. After buying it a nice, simple new frame he placed it back out for sale. A few days later a couple from South Carolina walked by and inquired. With a fresh attitude he gave them his standard pricing. Afterwhich the couple assessed their inner value meter, then agreed and paid extra for shipping! That original painting sold for $1600.00 and the prints have earned even more. What do we know!

There is alot that goes into value, beginning with attitude. We artists are each unique and create images and objects so rare. We have been blessed with a gift and don't let any one tell you different!

I would love to hear your stories about how you value your work.